We are pleased to anounce the release of MediaCoder 0.7.2. In the new version, there are improvements and new features just like before. Here is a brief description of the changes:
AviSynth is better supported. MediaCoder will now generate more exhaustive AVS script, to apply necessary video and audio filtering. Additional script lines can be applied by means of script template (a script with specific variables substitute, a more detailed document will be published later)
MediaCoder will choose AviSynth as video source to decode in higher priority when there is necessary splitters and decoders installed in the system.
Automatically loading AviSynth plugins when available
Ability to use AviSynth in MediaCoder x64 version
Supporting various subtitles by means of AviSynth's TextSub and VobSub
CUDA H.264 encoder updated
Sync x264 options with the latest x264 build
Some minor bugs fixed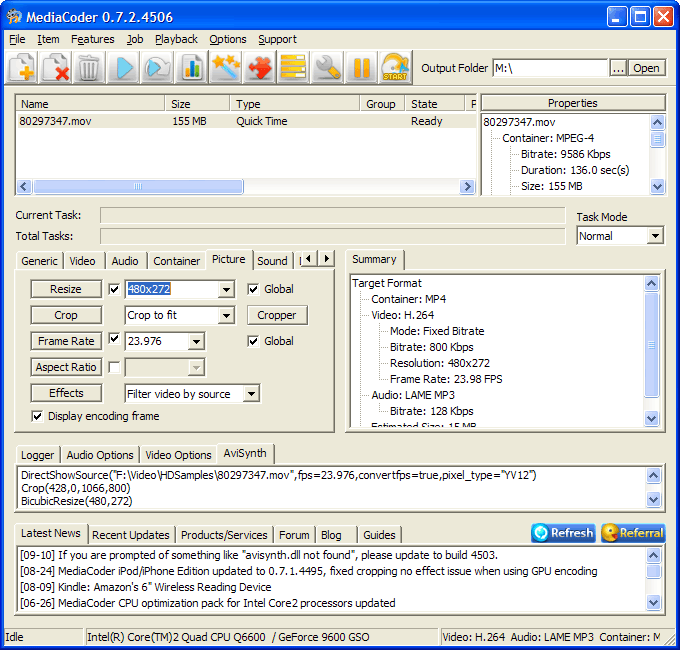 The new version can be downloaded from our download page.