MediaCoder 0.8.15 is just released. A noticeable new feature is the transcoding statistics data visualization. The data set initially includes audio/video bitrate distribution, transcoding speed, and audio/video codecs CPU utilization.
To try this new feature, you need firstly complete transcoding one or more files. Then select one of them that you want to view, click the Info button and choose "Transcoding Statistics".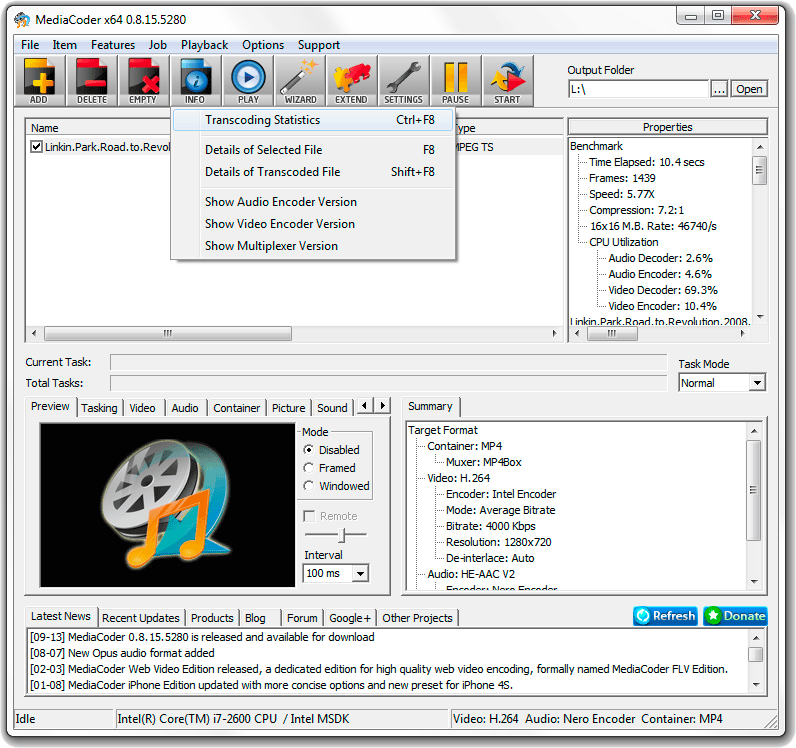 A web browser window will be opened and the charts will be rendered inside it. You can click the tool button on the chart to download the chart as an image.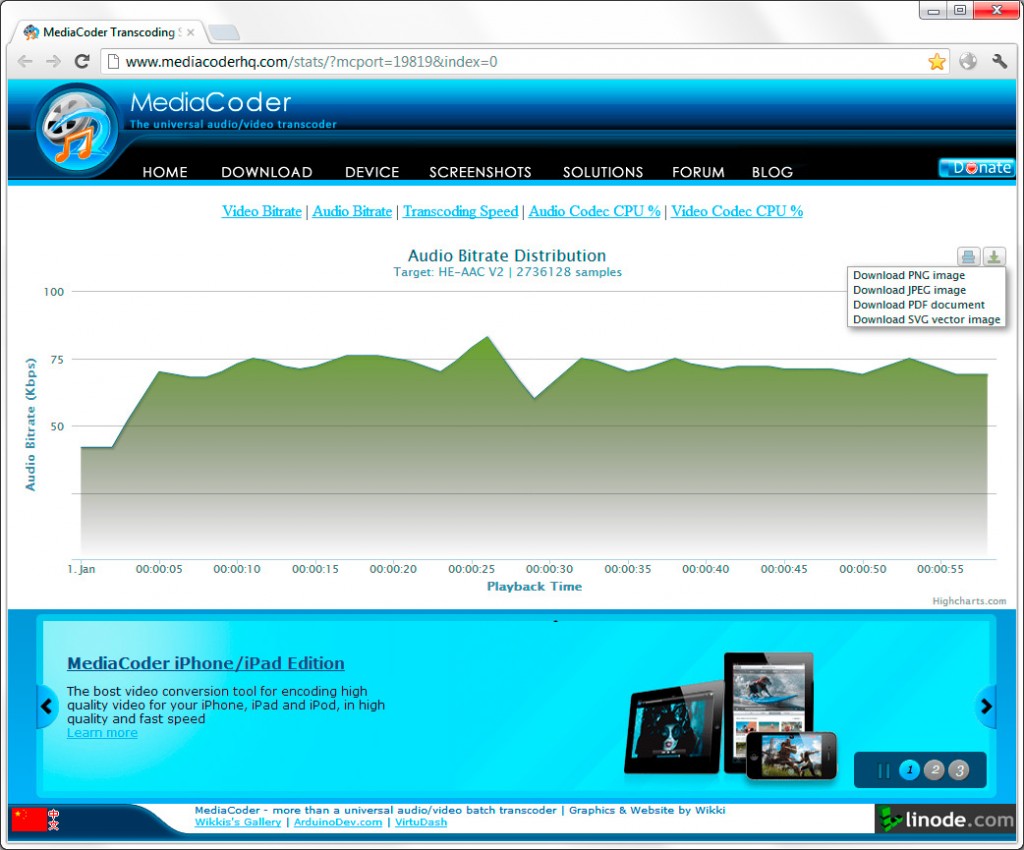 As this is an experimental feature, any feedback is welcomed.