MediaCoder 0.8.41 is released with NVENC 6.0. Two-pass encoding can be used with NVENC in MediaCoder now. Simply set video encoder to NVENC and rate mode to Two-Pass and you are ready to go. In advanced settings, you can find new option for 3 types of NVENC's two-pass mode.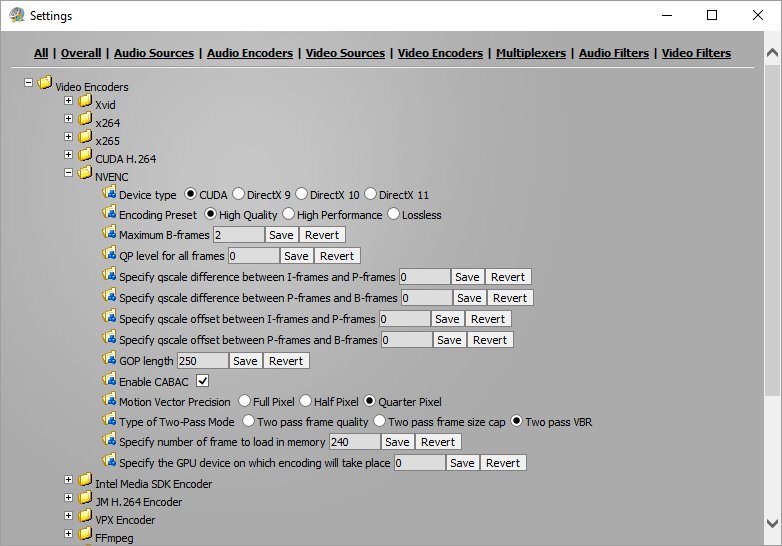 What's New in NVIDIA Video Codec SDK 6.0
NVIDIA Video Codec SDK 6.0 adds following new features.
Unified SDK for video encoding and decoding
Windows 10 official support
Support for H.264 Motion Estimation only mode
Support for input surfaces in RGB format
Support for SEI and VUI fields for H.265
Support for Adaptive Quantization for improved subjective visual quality with H.265 (adaptive quantization for H.264 is already supported)
GPUs supported for H.265 (HEVC) encoding

GeForce GTX 960, GTX 980. GTX Titan X
Quadro M4000, M5000, M6000
Tesla M4, M6, M60

Various quality and performance improvements in encoding
SDK samples no longer require the CUDA toolkit installed in order to build.