We are pleased to announce the release of the new version of MediaCoder 0.7.1. In this version, we start to make use of NVIDIA CUDA technology to accelerate H.264 encoding and video filtering.
A new encoder backend of "CUDA encoder" is added which can be chosen active on the Video tab.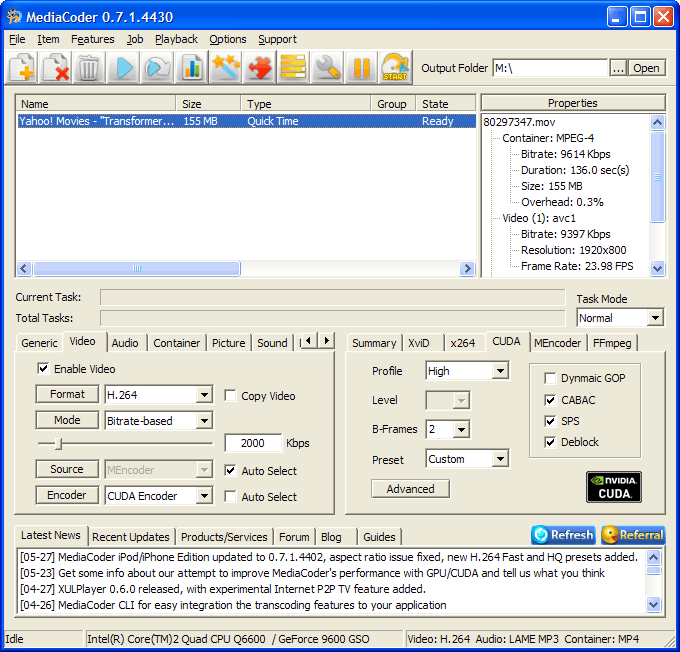 You can also choose to use CUDA-acceelerated video filters (currently only scaling and deinterlacing filters are available) by ticking the check box "Use Encoders's Video Filter".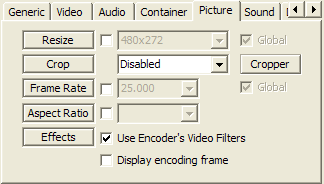 System requirements for using MediaCoder with CUDA acceleration:
NVIDIA GeForce 8/9/GTX with at least 256MB display memory
NVIDIA GeForce driver 185.85 or later installed
Download link:
Please note that MediaCoder's CUDA support is still experimental. So please allow any unusability occurs and give us enough feedbacks.